Find and run a utility...
English (us) ⁄ Nederlands ⁄ Deutsch ⁄ Español ⁄ Français ⁄ Português do Brasil ⁄ Italiano ⁄ Русский ⁄ 中文(简体) ⁄ 日本語Quickly find the utility you need.

With this utility you can search in the names and descriptions of all available tools in ASAP Utilities.
You can also immediately run the utility from the results box or click the ?-button to view the details and a screenshot (if available) on our website.
Screenshots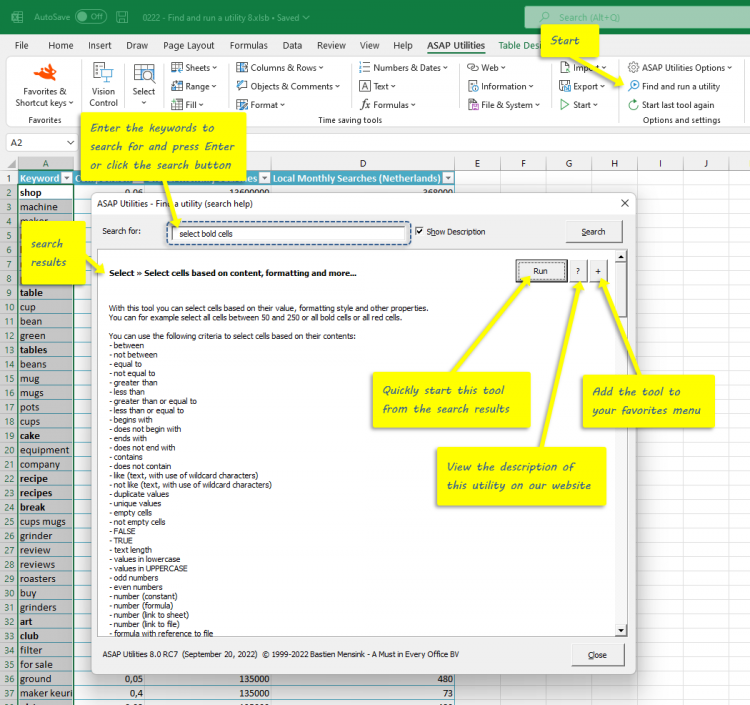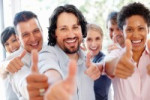 Practical tricks on how this can help you
Practical 'real world' examples on our blog that show you how this tool can help you in Excel. Enjoy!
Starting this tool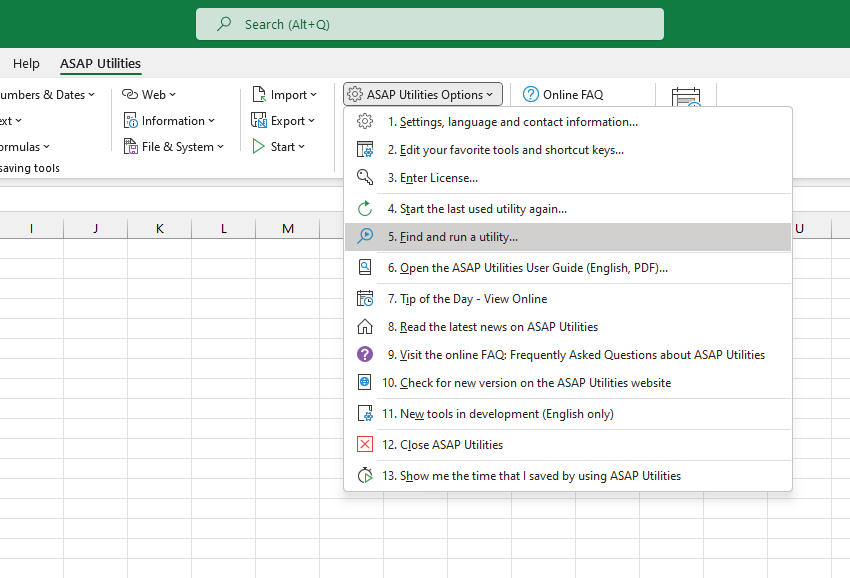 Additional keywords for this tool:
search help