Aantal tekens aan het begin verwijderen...
English (us) ⁄ Nederlands ⁄ Deutsch ⁄ Español ⁄ Français ⁄ Português do Brasil ⁄ Italiano ⁄ Русский ⁄ 中文(简体) ⁄ 日本語

Tekst › 19. Aantal tekens aan het begin verwijderen...
Deze tool verwijdert een opgegeven aantal tekens van het begin van de geselecteerde cellen.

De tool werkt zowel op cellen met nummers als op cellen met tekst. Cellen met datums worden overgeslagen.
Indien een cel een formule of een matrixformule bevat dan wordt deze eerst vervangen door zijn berekende waarden en vervolgens worden de tekens verwijderd.

U kunt het bijvoorbeeld gebruiken om snel de eerste twee tekens te verwijderen in alle geselecteerde cellen.
Screenshots
Voorbeeld screenshot: 1 Verwijder de eerste drie tekens in de geselecteerde cellen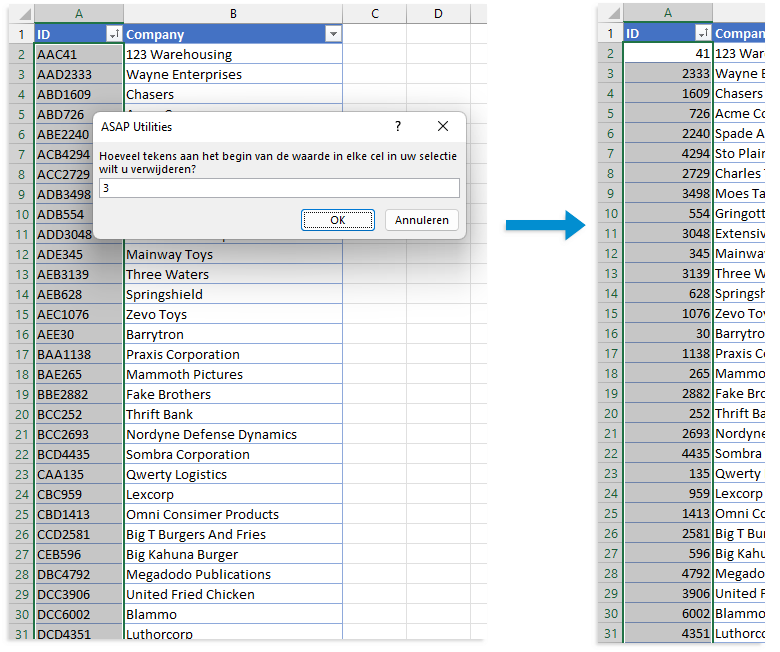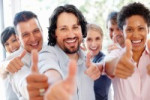 Practical tricks on how this can help you
Practical 'real world' examples on our blog that show you how this tool can help you in Excel. Enjoy!
Deze tool starten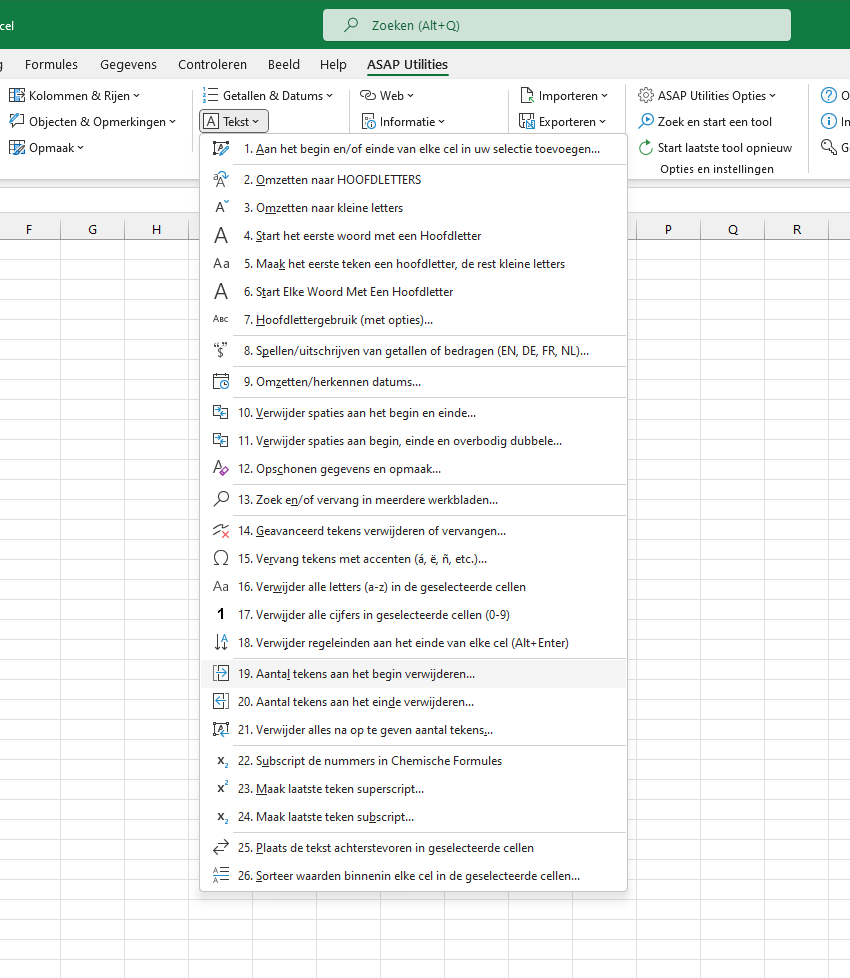 Additional keywords for this tool:
afkappen, inkorten