Vision Control...
English (us) ⁄ Nederlands ⁄ Deutsch ⁄ Español ⁄ Français ⁄ Português do Brasil ⁄ Italiano ⁄ Русский ⁄ 中文(简体) ⁄ 日本語
Vision Control...
Quickly navigate through your worksheets and change the way they are displayed.
This tool shows the immediate result or your changes, for example if you uncheck the grid, you will see the effect immediately.

Worksheet settings:

Gridlines

Page breaks

Row & column headers

Zero values

Formulas

Outline symbols

Zoom, you can use a slider to set the zoom percentage. As you slide you will immediately see the result.
You can quickly apply the settings of the selected worksheets to all worksheets in your workbook.

Workbook settings:

Sheet tabs

Horizontal scroll bar

Vertical scroll bar

Reference style: A1 or R1C1

Show objects: show all, show placeholders or hide all

Display settings for Excel on the application level:

Formula bar

Status bar

Toolbars

Full screen

Comments: none, comment indicator only or comment & indicator

With this tool you can also:

Browse through all open workbooks.

Browse through the worksheets in your workbook and quickly see the settings per worksheet.

Quickly change the way your worksheet, workbook or Excel is displayed.

Remove the selection restrictions in all worksheets.

Set the default folder to the path of the selected workbook. This causes the dialogs for opening and saving files to start in this folder the next time you use them.

Reset the statusbar. Useful when the status bar is locked, for example with a certain message due to a macro that was not properly finished.

Reset everything to default application settings. This will reset the statusbar, set the calculation to automatic, enable the display of alerts (Application.DisplayAlerts = True), set the cursor to default and enable all toolbars.

By default this utility can be started with the shortcut Control+Shift+I.
Screenshots
Example screenshot: 1 Settings for current workbook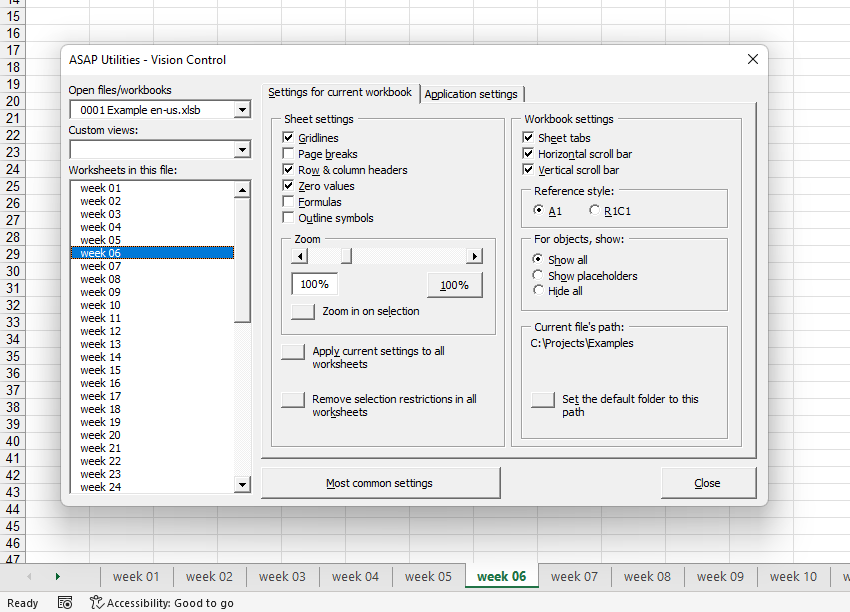 Example screenshot: 2 Application settings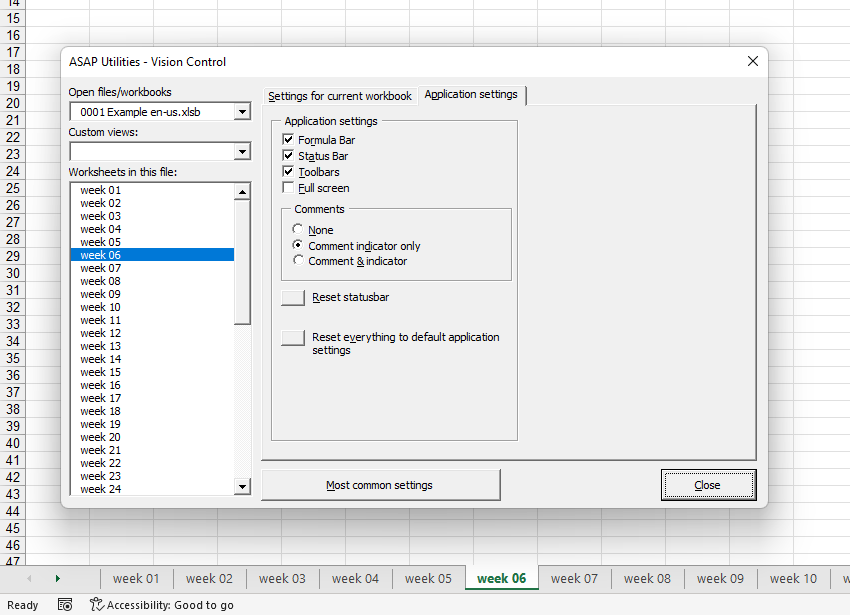 Starting this tool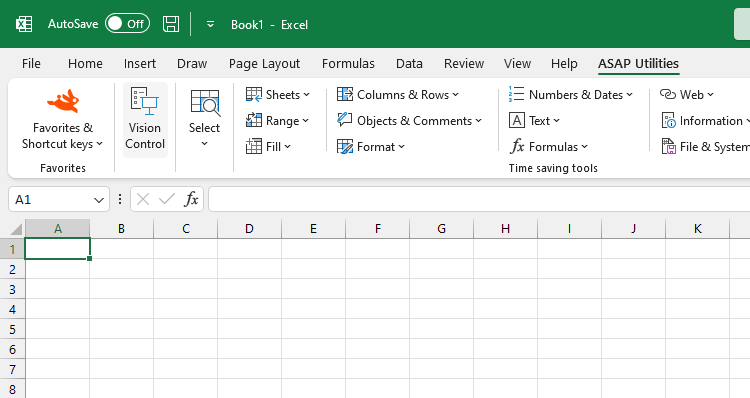 Additional keywords for this tool:
view comment, tabs, unhiding, fullscreen, headings, pagebreaks