Salva file e crea backup...
English (us) ⁄ Nederlands ⁄ Deutsch ⁄ Español ⁄ Français ⁄ Português do Brasil ⁄ Italiano ⁄ Русский ⁄ 中文(简体) ⁄ 日本語

File e Sistema › 1. Salva file e crea backup...
Questa utilità salva il file e crea una copia di backup in modo automatico in una cartella specificata.

ASAP Utilities aggiunge data e ora al nome file della copia di backup affinché risulti più semplice verificare quando è stata creata.
Per esempio, se si dispone di un file denominato "Sales.xls", il nome della copia di backup sarà "Sales (backup 2012-08-24 15.28.12).xls".
Schermate
Schermate di esempio: Save the file and create a backup copy
(Verrà visualizzata la versione in lingua inglese.)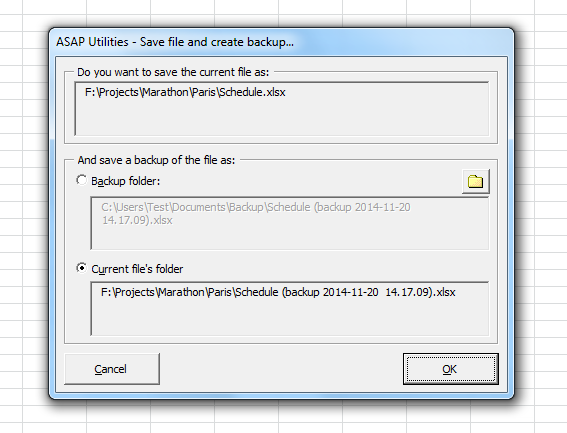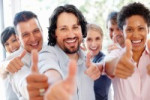 Practical tricks on how this can help you
Practical 'real world' examples on our blog that show you how this tool can help you in Excel. Enjoy!
Avvio dell'utilità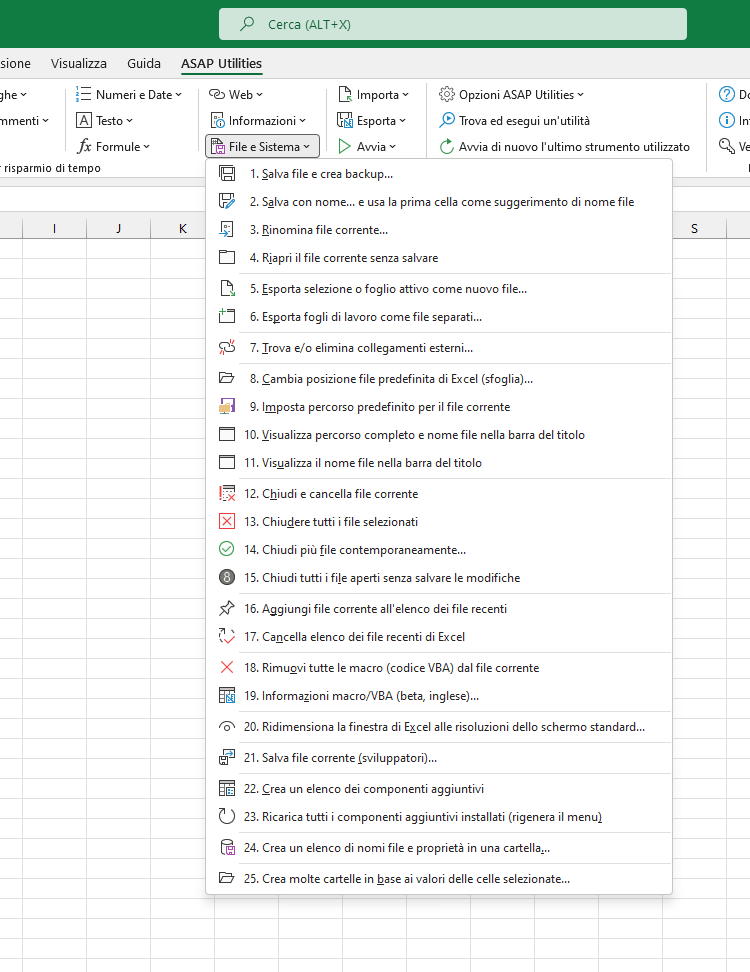 Additional keywords for this tool:
cattura istantanea