Сохранить файл и создать резервную копию...
English (us) ⁄ Nederlands ⁄ Deutsch ⁄ Español ⁄ Français ⁄ Português do Brasil ⁄ Italiano ⁄ Русский ⁄ 中文(简体) ⁄ 日本語

Файл и система › 1. Сохранить файл и создать резервную копию...
Эта утилита сохраняет файл и автоматически создает резервную копию в указанной папке.

ASAP Utilities будет добавляет дату и время к имени файла резервной копии, так что вы можете легко увидеть, когда он был сохранен.
Предположим, что у вас есть файл с именем пример: «Sales.xls», то имя резервной копии будет, например «Sales (backup 2012-08-24 15.28.12).xls».
Снимки экрана
Пример снимка экрана: Save the file and create a backup copy
(Вот версия на английском языке.)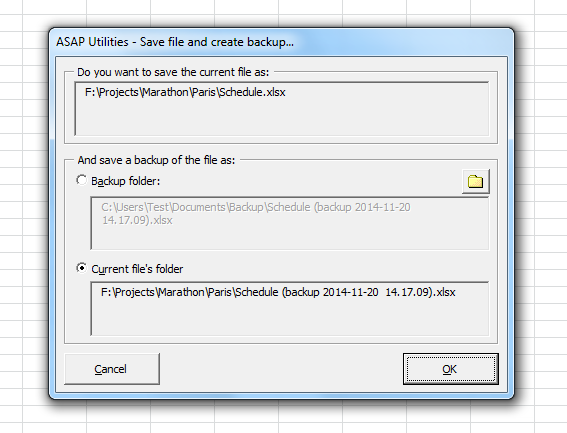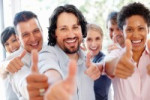 Practical tricks on how this can help you
Practical 'real world' examples on our blog that show you how this tool can help you in Excel. Enjoy!
Запуск этой утилиты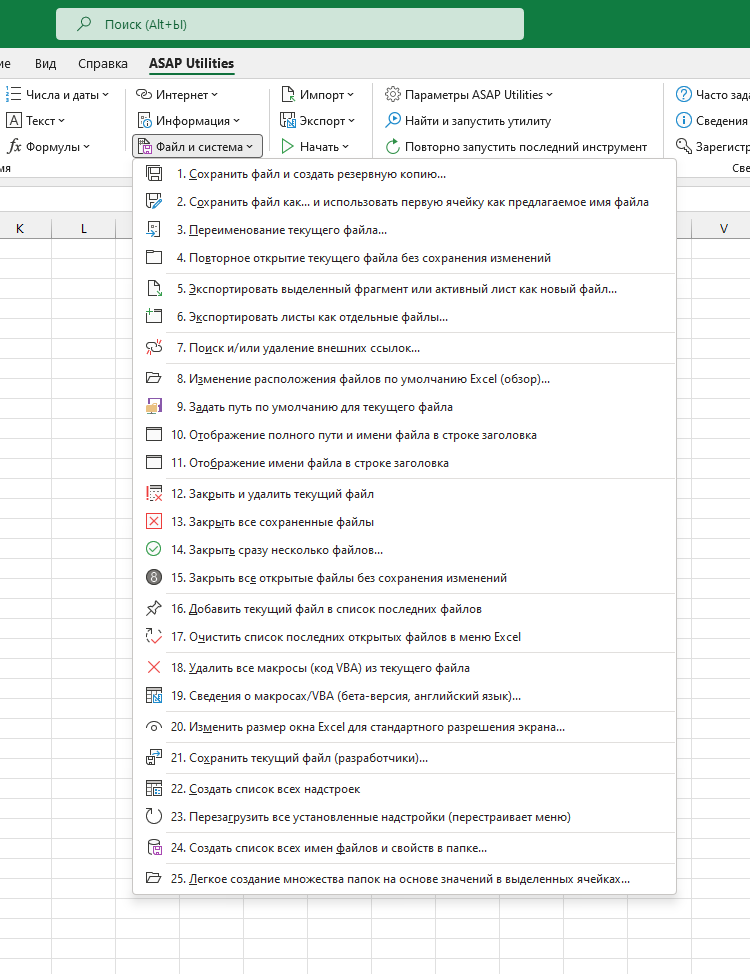 Additional keywords for this tool:
сделать моментальный снимок