Unisci i dati colonna (unisci celle)...
English (us) ⁄ Nederlands ⁄ Deutsch ⁄ Español ⁄ Français ⁄ Português do Brasil ⁄ Italiano ⁄ Русский ⁄ 中文(简体) ⁄ 日本語

Colonne e Righe › 5. Unisci i dati colonna (unisci celle)...
Questa utilità unisce i dati presenti nelle colonne della selezione.
Per ogni riga presente nella selezione, i dati delle colonne adiacenti si uniranno alla prima cella della riga.

È possibile specificare quanto segue:

Delimitatore tra i valori delle celle;

Salta celle vuote;

Utilizza valore, formula o valore formattato delle celle.

È possibile utilizzare tale utilità come alternativa più rapida alla funzione =CONCATENATE() di Excel.
Schermate
Schermate di esempio: Merge cell contents of selected columns into one cell
(Verrà visualizzata la versione in lingua inglese.)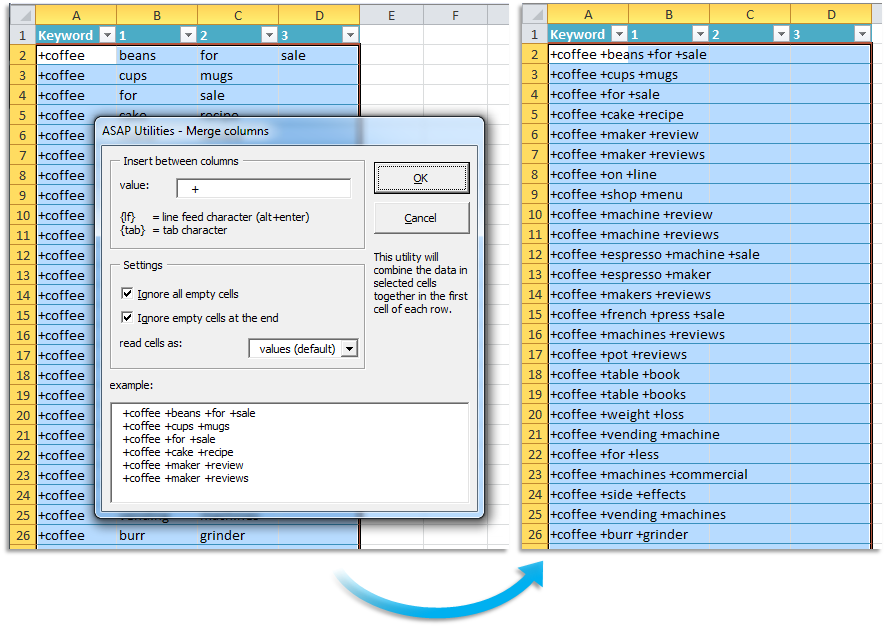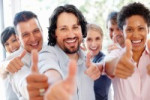 Practical tricks on how this can help you
Practical 'real world' examples on our blog that show you how this tool can help you in Excel. Enjoy!
Avvio dell'utilità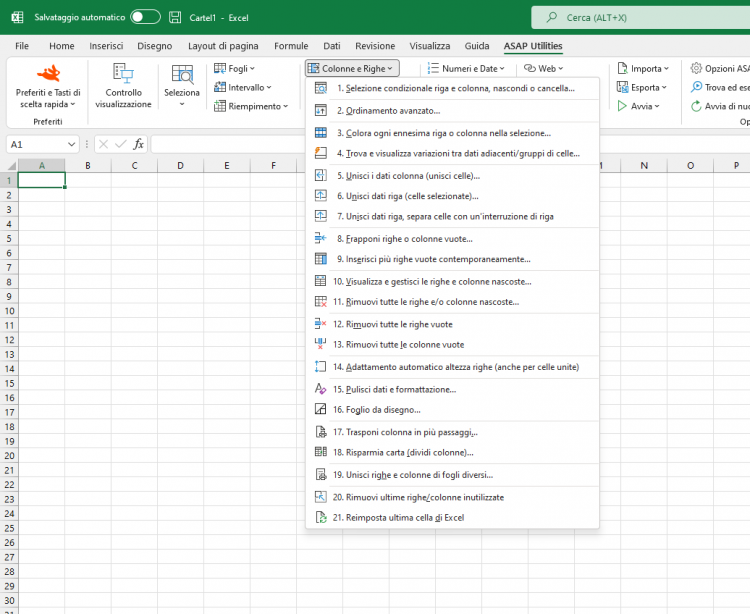 Additional keywords for this tool:
unisci contenuti celle, connetti stringhe, testo, separatori, combina, consolidamento, combina celle di informazioni, combina contenuti di più celle, concatena, concatenazione, in un'unica cella