Mesclar dados da coluna (juntar células)...
English (us) ⁄ Nederlands ⁄ Deutsch ⁄ Español ⁄ Français ⁄ Português do Brasil ⁄ Italiano ⁄ Русский ⁄ 中文(简体) ⁄ 日本語

Colunas e Linhas › 5. Mesclar dados da coluna (juntar células)...
Este utilitário mescla os dados das colunas em sua seleção.
Para cada linha na sua seleção, os dados das colunas adjacentes serão concatenados na primeira célula na linha.

Você pode especificar o seguinte:

Separador para colocar entre os valores das células

Ignorar células vazias

Usar o valor, fórmula ou valor formatado a partir das células.

Você pode usar esse utilitário como uma alternativa rápida para a função =CONCATENATE() do Excel.
Capturas de Tela
Exemplo de captura de tela: Merge cell contents of selected columns into one cell
(A versão em inglês está aqui.)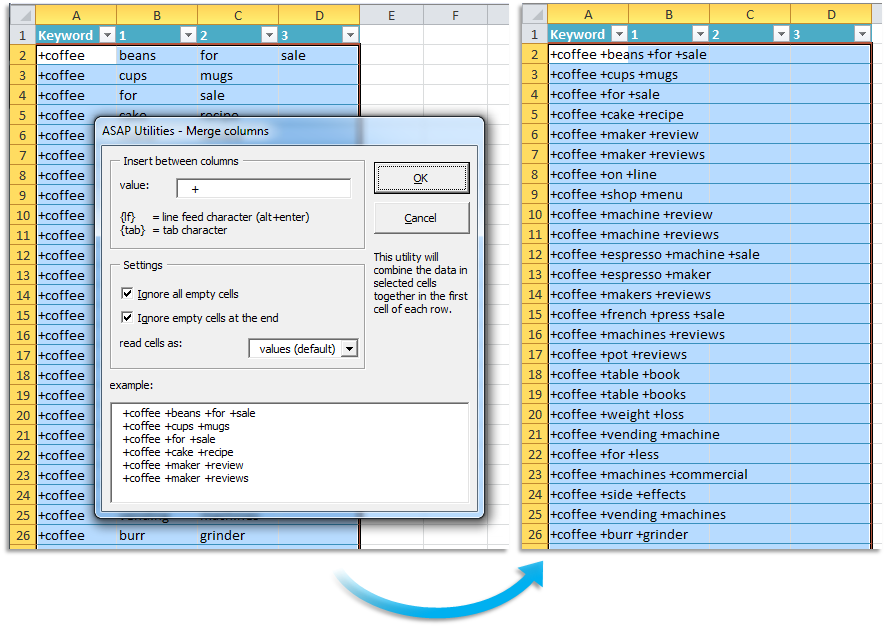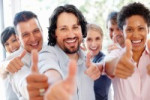 Practical tricks on how this can help you
Practical 'real world' examples on our blog that show you how this tool can help you in Excel. Enjoy!
Iniciando esse utilitário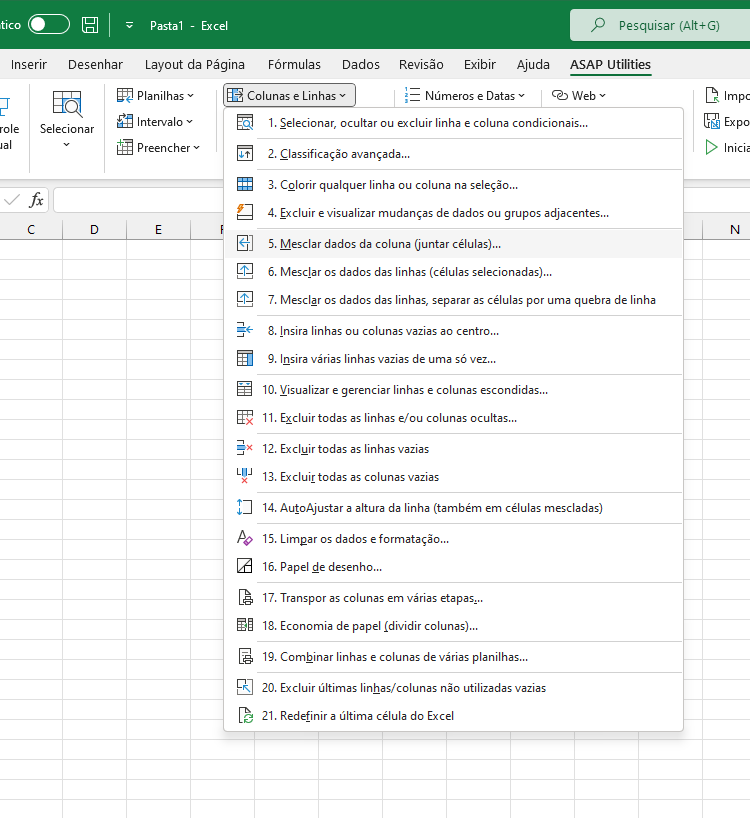 Additional keywords for this tool:
mesclar o conteúdo da célula, conectar strings juntos, texto, separadores, combinar, consolidação, combinar células de informações, combinar o conteúdo de várias células, concatenar, concatenação, em uma célula