Bijschrijving van de Excel tools in ASAP Utilities

English (us) / Nederlands / Deutsch / Español / Français / Português do Brasil / Italiano / Русский / 中文(简体) / 日本語

Kolommen & Rijen » Samenvoegen kolommen (geselecteerde cellen)...
Deze tool voegt de gegevens samen uit de kolommen in uw selectie.
Voor elke rij in uw selectie wordt de data van de aangrenzende kolommen samengevoegd in de eerste cel van de rij.

U kunt het volgende instellen:

Scheidingsteken om tussen de celwaarden te plaatsen.

Sla lege cellen over.

Gebruik de waarde, formule of opgemaakte waarde uit de cellen.

U kunt deze tool gebruiken als een snel alternatief voor Excel's =TEKST.SAMENVOEGEN() functie.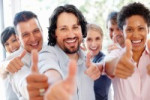 Practical tricks on how this can help you
Practical 'real world' examples on our blog that show you how this tool can help you in Excel. Enjoy!
Om deze tool te starten:
Kies in het Excel menu:

ASAP Utilities » Kolommen & Rijen » Samenvoegen kolommen (geselecteerde cellen)...


« Terug naar de lijst van "Kolommen & Rijen" tools.

Additional keywords for this tool:
samenvoegen cel inhoud