Tip of the Day | Wednesday May 31st, 2023
Discover new tools to get things done.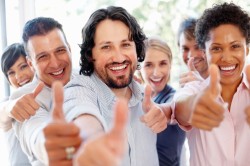 Delete all text characters (a-z) in selected cells
This utility will remove all letters from the values in the selected cells.

All letters from the alphabet (abcdefghijklmnopqrstuvwxyz), both uppercase and lowercase will be removed from every cell in your selection. Cells with a formula will be skipped.
If you have selected only one single cell then the utility will edit all the cells on your worksheet.

For example a cell with the value '8011LB' will be replaced with '8011'.
Screenshots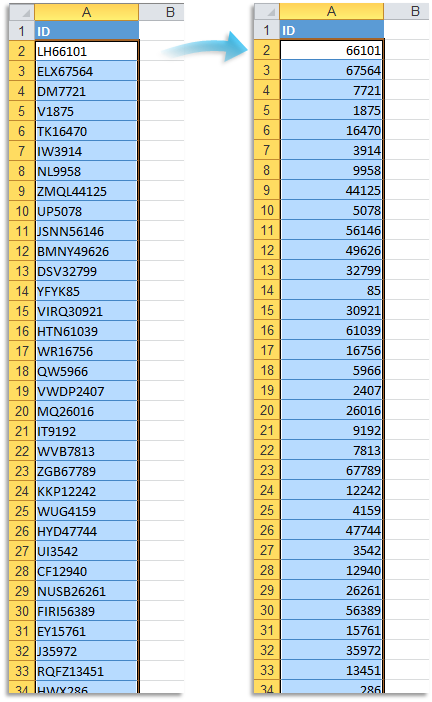 Starting this tool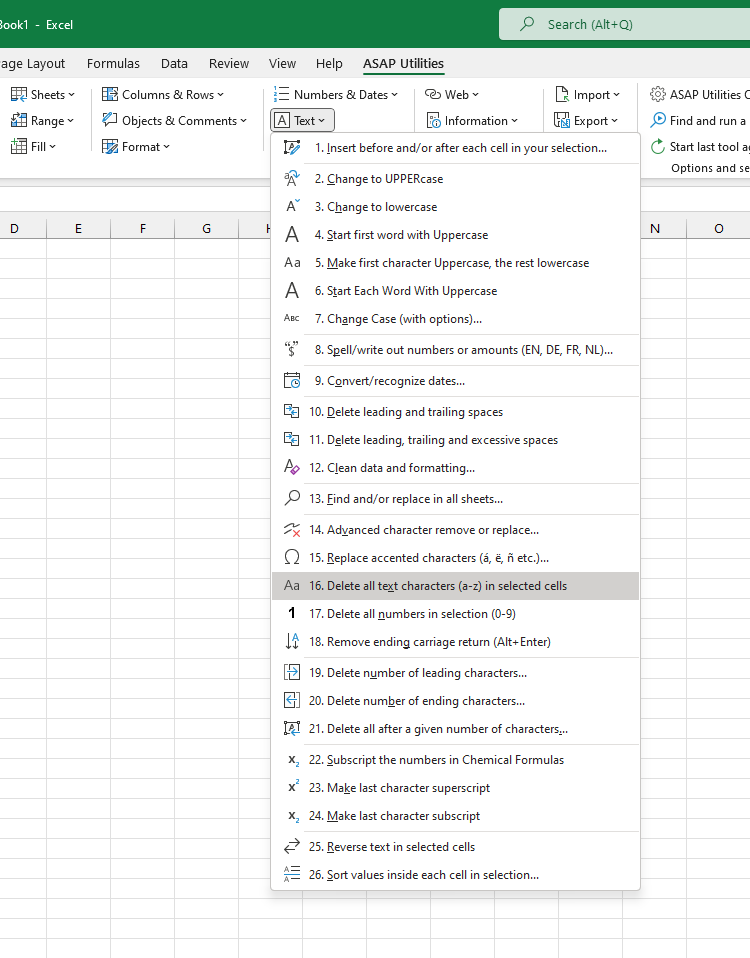 Choose your language preference below
English (us)
⁄
Nederlands
⁄
Deutsch
⁄
Español
⁄
Français
⁄
Português do Brasil
⁄
Italiano
⁄
Русский
⁄
中文(简体)
⁄
日本語