Tip of the Day | Saturday December 9th, 2023
Discover new tools to get things done.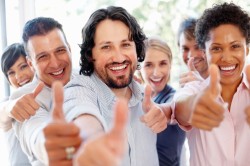 Create a list of all built in workbook properties (title, author etc.)
This utility creates a report with all document properties.

A new workbook will be created which lists all the properties from your workbook (title, author, etc.).
Screenshots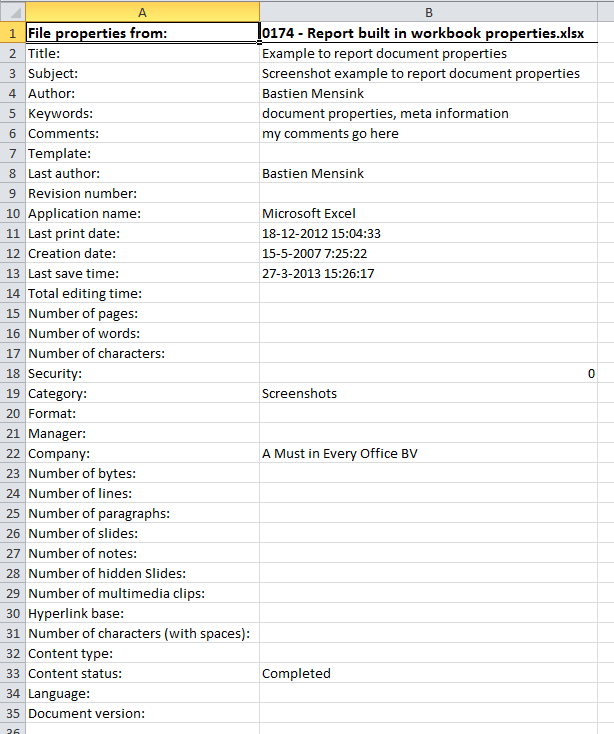 Starting this tool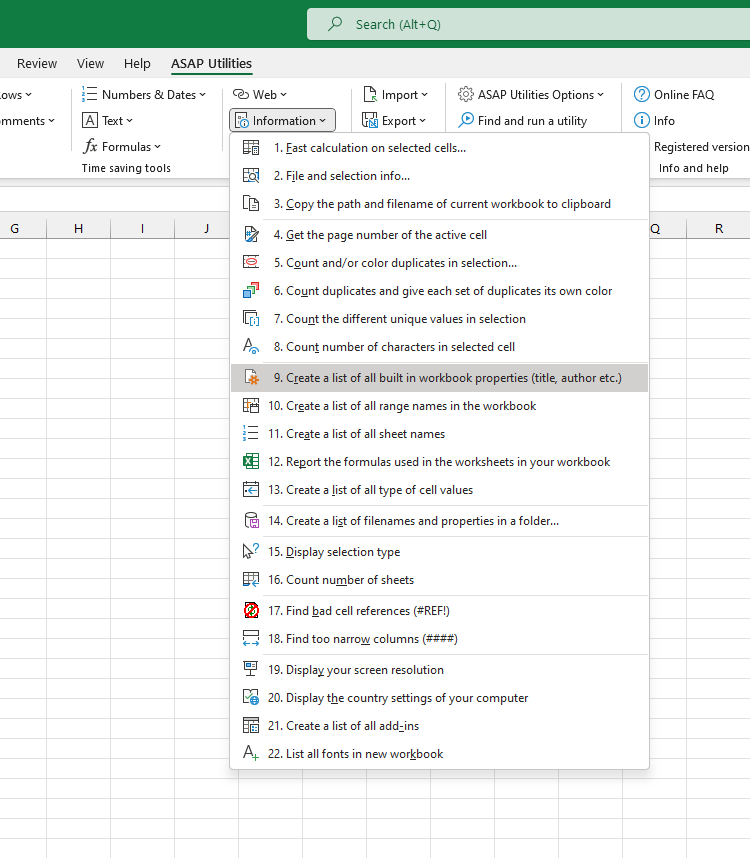 Choose your language preference below
English (us)
⁄
Nederlands
⁄
Deutsch
⁄
Español
⁄
Français
⁄
Português do Brasil
⁄
Italiano
⁄
Русский
⁄
中文(简体)
⁄
日本語