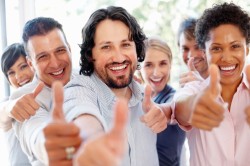 The new version of ASAP Utilities has just been released!
The past months we have worked, in cooperation with many of our clients, on the new version of ASAP Utilities.

Several improvements have been made to help you save time in Excel.



To upgrade, just install the new version 'on top' of the current version on your computer.
Free upgrade if you purchased version 7.x or 5.x
This is a free upgrade for all licenses purchased in 2013 and later (versions 5.x and 7.x). You can use the same license details.
If you purchased a license for version 4.x (2012 or earlier) then please contact us for a 50% discount to get version 7.x.
How it makes YOU rock in Excel?
These short tutorials are guaranteed to save you time and speed up your work in Excel. Enjoy!
incredible-tricks-to-save-hours.php
Thank you for your feedback the past 18(!) years
Our thanks go out to each and every one of you for your feedback.
ASAP Utilities continues to grow and improve thanks to your support, suggestions and encouragement.