Markierung auf die letzte verwendete Zeile erweitern
English (us) ⁄ Nederlands ⁄ Deutsch ⁄ Español ⁄ Français ⁄ Português do Brasil ⁄ Italiano ⁄ Русский ⁄ 中文(简体) ⁄ 日本語

Auswählen › Markierung auf die letzte verwendete Zeile erweitern
Mit diesem Tool wird der markierte Bereich bis auf die letzte verwendete Zeile im Arbeitsblatt erweitert.
Auf diese Weise können Sie eine Markierung einfach erweitern, ohne nach unten scrollen zu müssen.

Das ist vor allem dann praktisch, wenn Sie die Excel-eigenen Tastenkombinationen nicht verwenden können, beispielsweise 'Strg+Umschalt+↓' aufgrund zwischenliegender leerer Zellen oder 'Strg+Umschalt+Ende', weil Sie die Markierung nur nach unten ohne die rechts daneben liegenden Spalten erweitern wollen.
Sie können dieses Tool z. B. verwenden, um eine Formel schnell in alle darunter liegenden Zellen bis zur letzten verwendeten Zeile zu kopieren, ohne mühsam von Hand bis zum Ende der Daten zu scrollen.

Dieses Tool lässt sich standardmäßig mit der Tastenkombination Strg+Alt+Umschalt+↓ aktivieren.
Screenshots (example from the English version)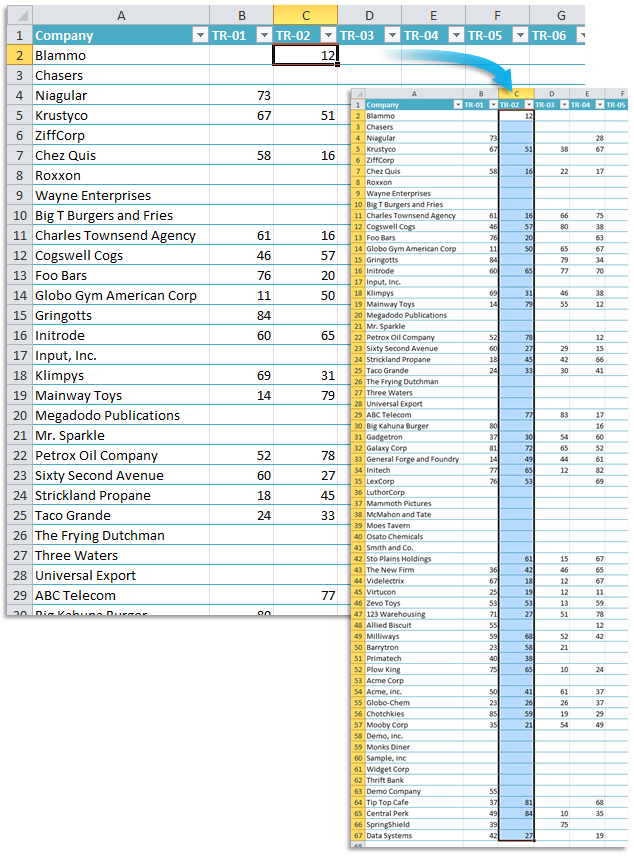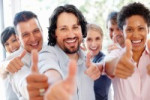 Practical tricks on how this can help you
Practical 'real world' examples on our blog that show you how this tool can help you in Excel. Enjoy!
Starten des Tools
Klicken Sie im Excel-Menü auf:
ASAP Utilities › Auswählen › Markierung auf die letzte verwendete Zeile erweitern

Additional keywords for this tool:
Tabellenblatt