Estender a seleção até a última linha usada
English (us) ⁄ Nederlands ⁄ Deutsch ⁄ Español ⁄ Français ⁄ Português do Brasil ⁄ Italiano ⁄ Русский ⁄ 中文(简体) ⁄ 日本語

Selecionar › Estender a seleção até a última linha usada
Este utilitário estenderá o seu intervalo selecionado até a última linha usada na sua planilha.
Desta forma, você pode facilmente estender sua seleção sem ter que rolar para baixo.

Este procedimento é muito útil quando você não pode usar os atalhos internos do Excel, como "Control+Shift+↓" devido às células vazias no meio ou "Control+Shift+End" porque você só quer estender sua seleção para baixo, sem incluir as colunas à direita.
Por exemplo, você pode usá-lo para copiar rapidamente uma fórmula até a última linha usada, sem ter a dificuldade de rolagem, encontrando o final dos seus dados manualmente.

Por padrão, você pode iniciar esse utilitário com o atalho Control+Alt+Shift+↓.
Capturas de Tela (example from the English version)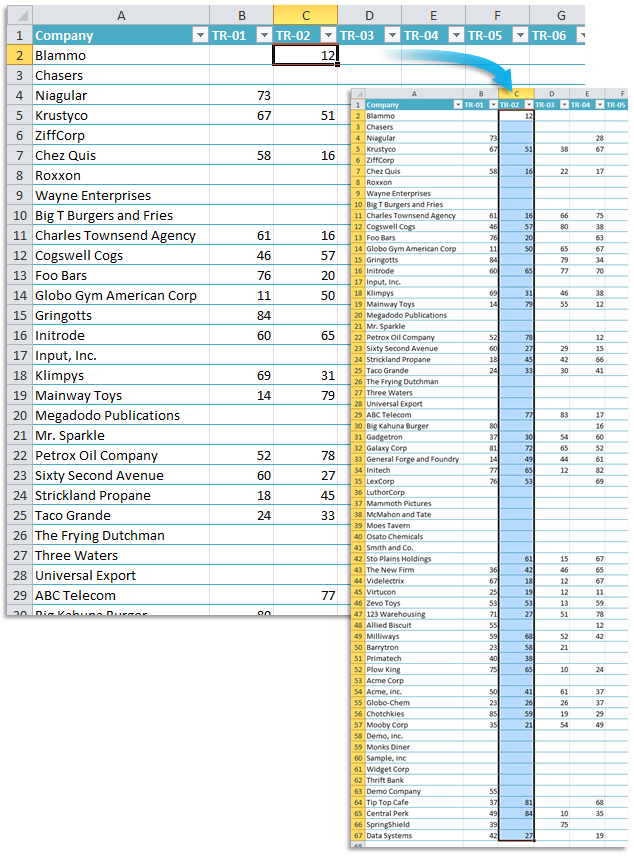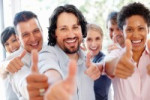 Practical tricks on how this can help you
Practical 'real world' examples on our blog that show you how this tool can help you in Excel. Enjoy!
Iniciando esse utilitário
No menu Excel escolher:
ASAP Utilities › Selecionar › Estender a seleção até a última linha usada

Additional keywords for this tool:
selecionar até a última linha, estender a seleção mais do que apenas a primeira célula não vazia na mesma coluna ou linha como a célula ativa