Selectie uitbreiden tot en met de laatst gebruikte rij
English (us) ⁄ Nederlands ⁄ Deutsch ⁄ Español ⁄ Français ⁄ Português do Brasil ⁄ Italiano ⁄ Русский ⁄ 中文(简体) ⁄ 日本語

Selecteren › 9. Selectie uitbreiden tot en met de laatst gebruikte rij
Deze tool breidt uw geselecteerde bereik uit tot en met de laatst gebruikte rij op uw werkblad.
Op deze manier kunt u eenvoudig uw selectie uitbreiden zonder naar beneden te hoeven schuiven.

Dit is heel handig wanneer u niet de ingebouwde sneltoetsen van Excel kunt gebruiken zoals 'Control+Shift+↓ door tussenliggende lege cellen of 'Control+Shift+End' omdat u uw selectie alleen naar beneden wilt vergroten en niet ook de kolommen aan de rechterkant wilt toevoegen.
U kunt zo bijvoorbeeld heel eenvoudig een formule naar beneden kopiëren tot en met de laatst gebruikte rij zonder te hoeven schuiven en het einde van uw gegevens handmatig op te hoeven zoeken.

Standaard kunt u deze tool starten met de sneltoets Control+Alt+Shift+↓.
Screenshots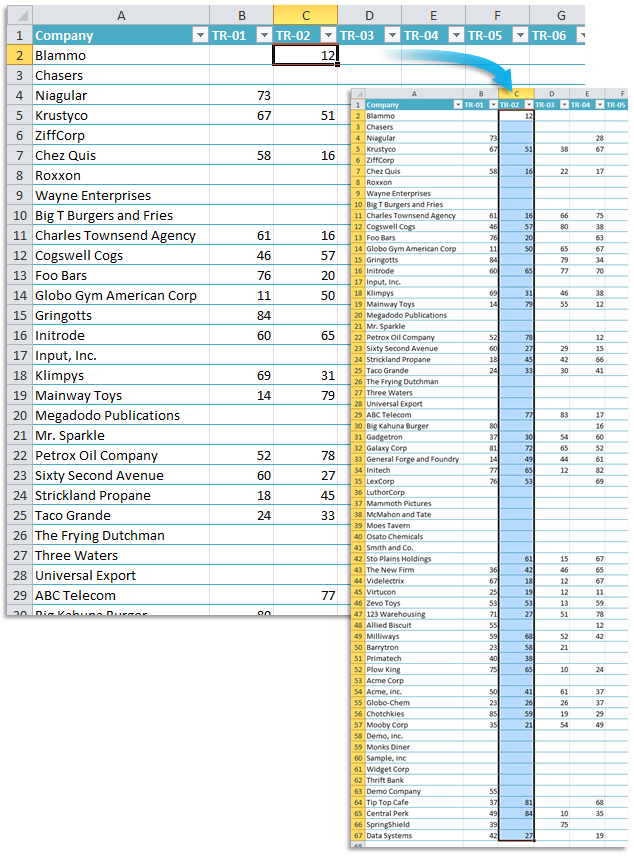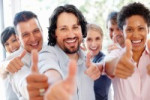 Practical tricks on how this can help you
Practical 'real world' examples on our blog that show you how this tool can help you in Excel. Enjoy!
Deze tool starten