Étendre la sélection à la dernière ligne utilisée
English (us) ⁄ Nederlands ⁄ Deutsch ⁄ Español ⁄ Français ⁄ Português do Brasil ⁄ Italiano ⁄ Русский ⁄ 中文(简体) ⁄ 日本語

Sélectionner › Étendre la sélection à la dernière ligne utilisée
Cet utilitaire étendra votre plage sélectionnée à la dernière ligne utilisée sur votre feuille de calcul.
Vous pouvez ainsi étendre facilement votre sélection sans avoir à faire défiler vers le bas.

C'est très utile lorsque vous ne pouvez pas utiliser de raccourcis intégrés Excel tels que 'Control+Maj+↓' à cause des cellules vides entre ou 'Control+Maj+Fin' parce que vous ne voulez étendre votre sélection que vers le bas et pas inclure les colonnes sur la droite.
Vous pouvez par exemple l'utiliser pour copier rapidement une formule en bas à la dernière ligne utilisée sans avoir la difficulté de faire défiler ou de trouver manuellement la fin de vos données.

Par défaut, vous pouvez démarrer cet utilitaire avec le raccourci Control+Alt+Maj+↓.
Captures d'écran (example from the English version)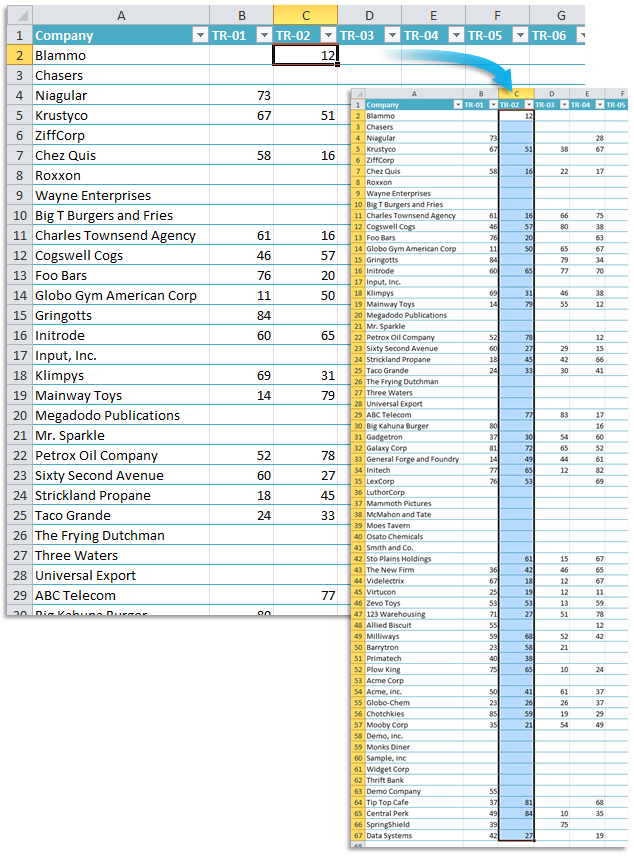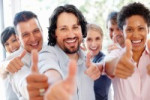 Practical tricks on how this can help you
Practical 'real world' examples on our blog that show you how this tool can help you in Excel. Enjoy!
Démarrer cet utilitaire
Dans le menu Excel, choisir:
ASAP Utilities › Sélectionner › Étendre la sélection à la dernière ligne utilisée