Estendi selezione all'ultima riga utilizzata
English (us) ⁄ Nederlands ⁄ Deutsch ⁄ Español ⁄ Français ⁄ Português do Brasil ⁄ Italiano ⁄ Русский ⁄ 中文(简体) ⁄ 日本語

Seleziona › Estendi selezione all'ultima riga utilizzata
Questa utilità estende l'intervallo selezionato all'ultima riga utilizzata nel foglio di lavoro.
In questo modo è possibile estendere la selezione senza dover scorrere verso il basso.

Questa azione è molto utile nel caso in cui non sia possibile utilizzare i tasti di scelta rapida originali di Excel come per esempio "Control+Alt+↓", per via della presenza di celle vuote frapposte, o "Control+Maiusc+Fine", in quanto si desidera estendere la selezione soltanto verso il basso e non includere le colonne sulla destra.
Per esempio, è possibile utilizzare tale azione per copiare in modo veloce una formula verso il basso fino all'ultima riga utilizzata senza dover scorrere o ricercare manualmente.

È possibile eseguire questa utilità da impostazioni predefinite con il tasto di scelta rapida Control+Alt+Maiusc+↓.
Schermate (example from the English version)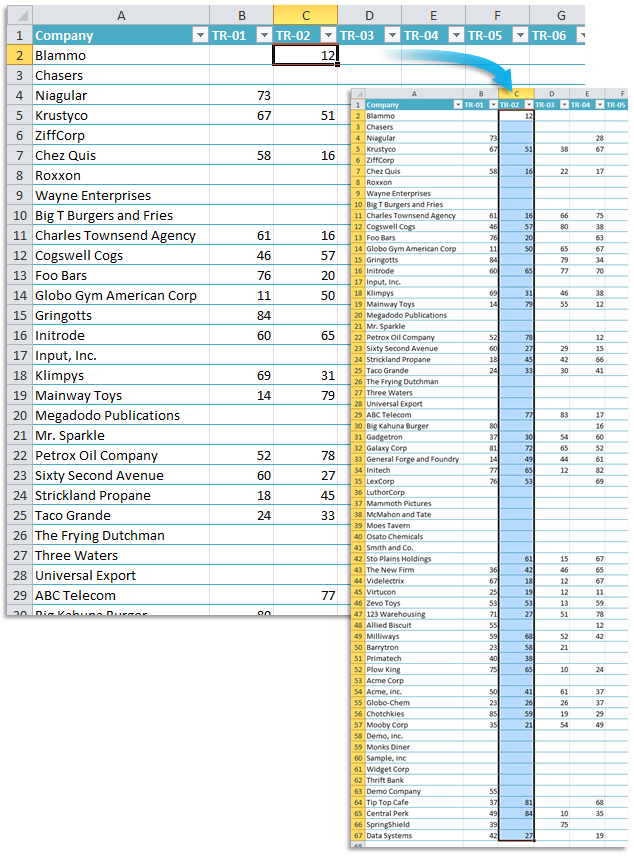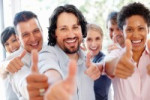 Practical tricks on how this can help you
Practical 'real world' examples on our blog that show you how this tool can help you in Excel. Enjoy!
Avvio dell'utilità
Nel menu di Excel selezionare:
ASAP Utilities › Seleziona › Estendi selezione all'ultima riga utilizzata

Additional keywords for this tool:
seleziona fino all'ultima riga, estendi selezione oltre alla prima cella non vuota nella stessa colonna o riga della cella attiva